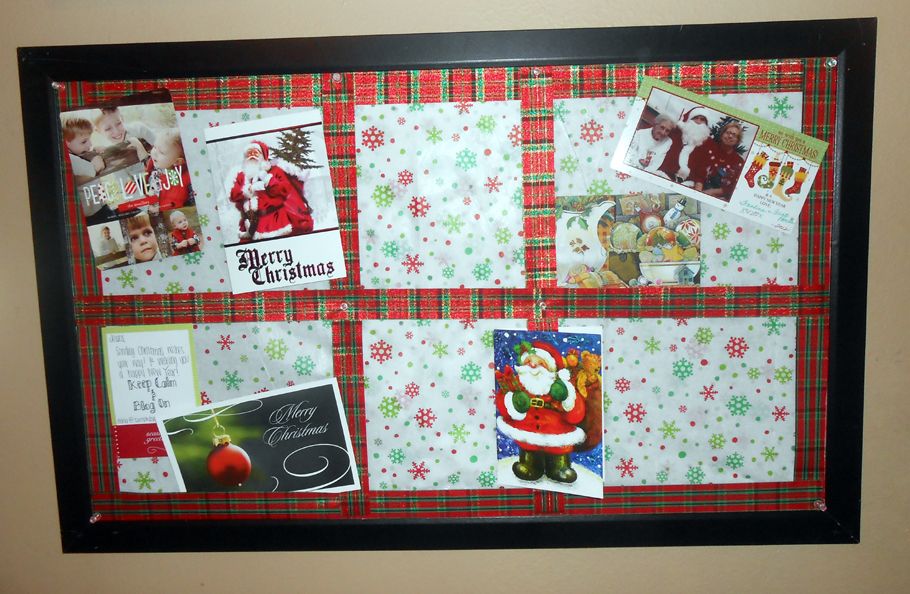 Usually I just tape the cards I receive for Christmas to the wall or the back of the door.
I have this message board in my living room, it has bills, schedules, monthly calendars, reminders, etc. This board is on the same side that my Christmas tree and most of my decorations is on and it looked really ugly.
Before: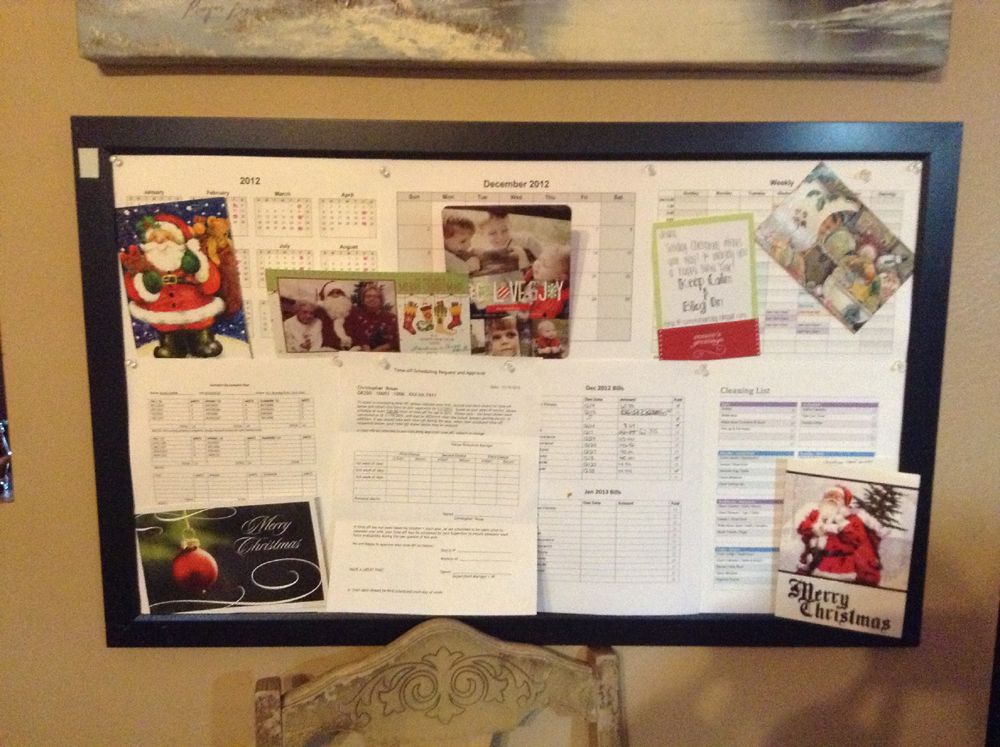 After: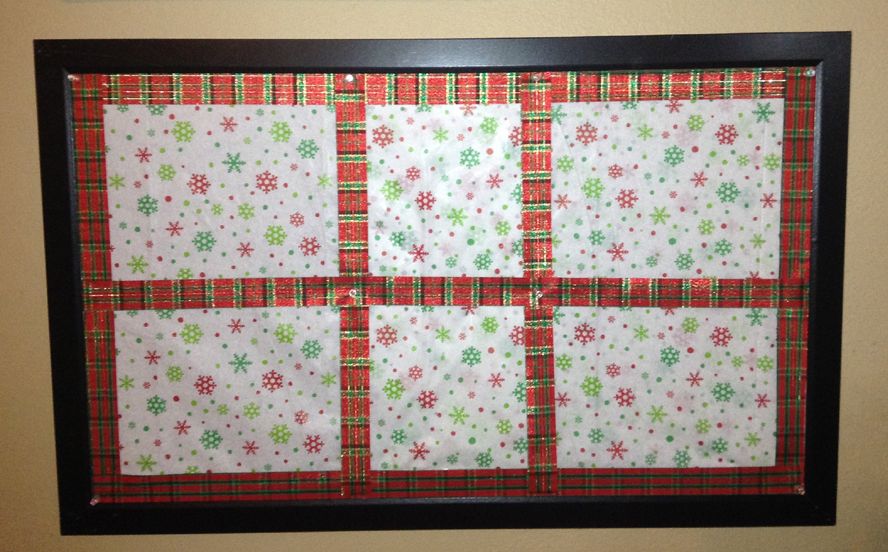 All you need is some tissue paper, two sided tape, and ribbon.
This is only temporary, after Christmas it will turn back into my message center. Next year I will probably buy another board and make a -much nicer- permanent one.